Ho Ho Ho, Santa's elves have been very busy helping us keep our shelves well stocked – even sneaking in something new.





Ascension Deliverance
Stoneblade Entertainment
The world of dreams has become a living nightmare in
Ascension: Deliverance
, the newest addition to the fantasy deck-building game,
Ascension
. You'll use dreambind powers to force nightmarish monsters to do your bidding and insight to transform our heroes into warriors of legend.
Ascension: Deliverance can be played as a 1-4 player stand-alone game, or combined with other Ascension games to play up to 6 players. Included in Deliverance are 199 cards, a game board, 2-sided transform cards, honor and Insight tokens.
Villainous
Wonder Forge
Villainous
is an epic contest of sinister power. Each player takes on the role of a different Disney Villain. Each Villain has a different objective that must be achieved. Discover your character's unique abilities and winning strategy while dealing twists of fate to thwart your opponents' schemes.
To win you must
be the first to achieve your own devious objective.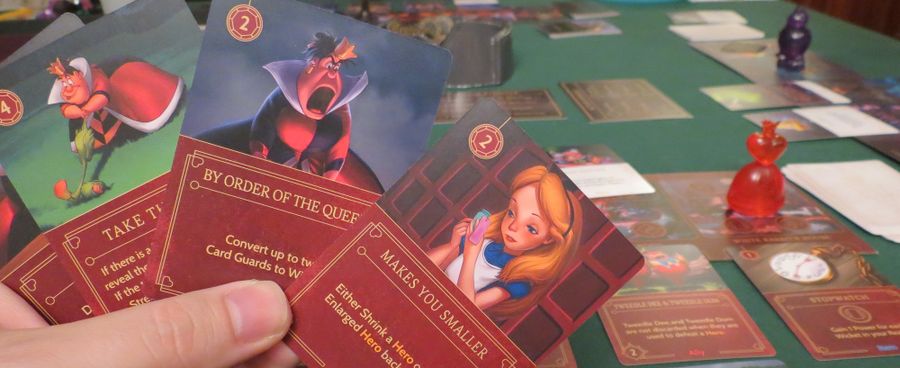 Villainous
Catan Histories
Rise Of The Inkas
Catan Studio
Rise Of The Inkas
is the newest in the
Catan Histories
series. Settle the Andes in this stand-alone board game with u
nique game rules that captures the story of one of history's most exciting and turbulent struggles.
Catan Histories – Rise Of The Inkas
Your settlements and cities are spreading across the South American highlands. Your markets have become centers for luxury goods such as fish, cocoa, and ornamental feathers. Your ever-expanding road network and development of combat arts, have lead your tribe to new levels of success. Time takes its toll. Early buildings become overgrown with thickets and vines. They are now prime settlement targets for competing tribes.
Scythe: Board Extension

Exploding Kittens
~
~
~
~
~
~
~
~
~
~
~
~
~
~
~
~
~
~
~
~
~
~
~
~
~
~
~
~
~
~
Continue to check in for the latest in board games.
~
~
~
~
~
~
~
~
~
~
~
~
~
~
~
~
~
~
~
~
~
~
~
~
~
~
~
~
~
~
Come and visit us at
30 NW 2nd Street in Historic Downtown Gresham
. We have a full range of family games, strategy games, Euro-style games, war games, card games, dice games and more. Also for the puzzle enthusiasts we carry quality puzzles from Ravensburger, Pomegranate, White Mountain, and Cobble Hill.
We proudly serve Gresham and the greater Portland and Vancouver.